Miracles From Heaven
Available on Digital, Blu-Ray™ & DVD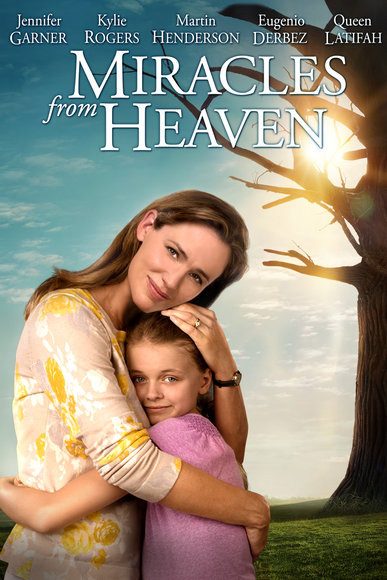 ABOUT

Miracles From Heaven
Based on the incredible true story of the Beam family. When Christy (Jennifer Garner) discovers her 10-year-old daughter Anna (Kylie Rogers) has a rare, incurable disease, she becomes a ferocious advocate for her daughter's healing as she searches for a solution. After Anna has a freak accident, an extraordinary miracle unfolds in the wake of her dramatic rescue that leaves medical specialists mystified, her family restored and their community inspired.
Special Features
Meet the real family in these blu-ray™ special features & digital Extras*
Accounts From Annabel
Deleted Scenes
Commentary with Patricia Riggen and Randy Brown
Miracles Abound: The making of Miracles From Heaven
Bearing Witness
Your Words Music Montage
Creating Heaven - Concept Art Exploration
Executive Producer
Derrick Williams, Zack Roth, Matthew Hirsch
Actor
Jennifer Garner, Kylie Rogers, Martin Henderson, John Carroll Lynch with Eugenio Derbez and Quenn Latifah.
ScreenPlay
Randy Brown

For thematic material, including accident and medical images