Moms' Night Out
Available on Digital, Blu-Ray™ & DVD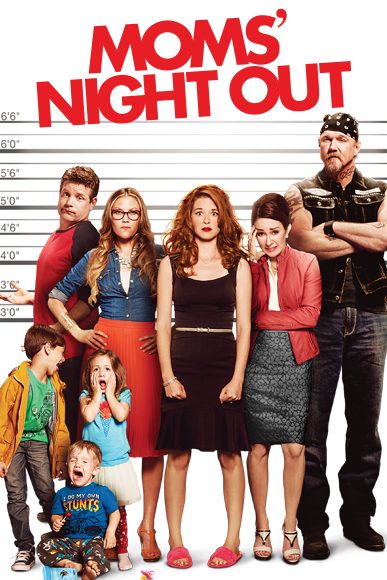 All Allyson and her friends want is a peaceful, grown-up evening of dinner and conversation… a long-needed moms' night out. But in order to enjoy high heels, adult conversation and food not served in a bag, they need their husbands to watch the kids for three hours—what could go wrong? MOMS' NIGHT OUT is an endearing true-to-life family comedy that celebrates the beautiful mess called parenting.
actors
Sarah Drew (Grey's Anatomy), Sean Astin (The Lord of the Rings), Patricia Heaton (Everybody Loves Raymond), Trace Adkins (The Lincoln Lawyer), Alex Kendrick (Courageous), Robert Amaya (Courageous), Andrea Logan White (Revelation Road), Kevin Downes (Courageous)
directors
Andrew and Jon Erwin
producers
Kevin Downes, Patricia Heaton & David Hunt





for mild thematic elements and some action.